Services
Opticast Media has covered the most important aspects of online marketing for their respective clients. We strive to show value and accountability through reporting of Google Analytics, Search Console, Google Ads/BingAds platforms, and SEO management tools like MOZ, Ahrefs, SEMrush, etc.
SEM, SMM, & PPC Management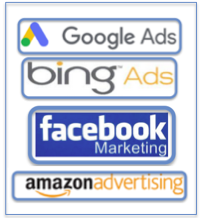 We provide clients with the latest techniques and methods in PPC management including but not limited to: bulk keyword editing, bid automation, enhanced device PPC bidding, A/B split testing, and optimal account/campaign/adgroup/keyword match type structure. A few of our clients have included: Nerds On Call, ICP, Mexico Bariatric Center, ReverseMortgageGuides.org, Western Health Advantage and Vision Law®. Opticast Media is a Google Partner and Google Certified in Ads.
SEO Marketing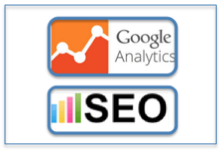 We have applied national and local SEO best practices for a number of clients in a variety of industries. Some of our SEO strategies and tactic implementations include and are based on keyword search query volume, online directory citation consistency management, content development/promotion, influencer outreach, site crawl diagnostics, schema mark-up, and meta tag optimization. Our efforts have resulted in page 1 search engine result listings and higher domain authority for our clients' sites. A few of our clients have included: UtahDUIClass.com, Harvest Right, Cynosure Custom Signs, BergProperties.com, Uncle Bud's Hemp, and Soerens Ford.
Front-end Web Development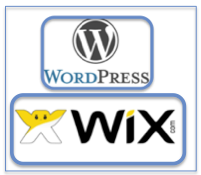 For many companies building a site on the WordPress or the Wix platform can be the perfect solution due to its flexibility, quick set-up time, diversified plug-ins, and SEO friendliness.
Some sites Opticast Media has done development for are the following: